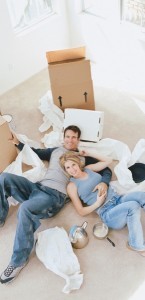 Buying property isn't something you do everyday so it's important to get it right. The key to a successful purchase is preparation and a good deal of thought. Here are a few tips to get you on your way.
Set your budget. It may sound basic, but knowing your limit automatically narrows down the field. Conversely, if a property is a lot less than what you expected to pay, it may not have the features you require.
Get your finance organised. There's nothing worse than finding your dream property, then missing out because someone beat you to the punch. Loan Market is the preferred mortgage broker for Ray White and helps many of our clients select the right home loan for their particular needs with a wide range of loan products on offer. Just click here find out more.
Write your "wish list". Spend some time to consider your needs, your dreams, your lifestyle and your plans for the future. While the number of bedrooms and bathrooms are basic features, others factors are less obvious. For example, here's just a few things to keep in mind:

If you are buying an apartment, does it matter if there is no lift?
What about a pool and gym? Keep in mind resort-style features and lifts add to building maintenance costs.
Do you need a car space or garage?
Can you live without a harbour view?
Do you want something renovated, or do you want to do it yourself?
Do you care if you live in a small or large apartment block?
Do you care if the apartment is on the ground floor or on the higher levels?
How important is sunshine and outlook? Apartments with little outlook and minimal sunlight obviously sell for less.

Do your homework. Find out the market value of the type of property you are seeking by attending open houses and auctions. Get a feel for the market yourself, but don't be shy about asking for help with your search. At Ray White Elizabeth Bay we not only are experts when it comes to local property values, but we also have a ever changing list of properties on our books. By talking to one of our expert sales team, you can save hours of leg work.
Be prepared to compromise. Go through your wishlist and prioritise key features. It's unlikely you'll find a home with everything you want.
Keep an open mind. While it's great to think hard about the type of investment you want, sometimes your dream home might end up being not exactly what you originally thought.