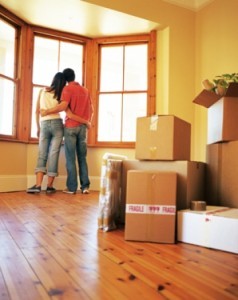 It's amazing how much more money can be achieved from a sale just by making a few basic improvements to presentation. Here are a few tips on making your home look its best:
Reducing clutter and clearing away mess will make the home look bigger, brighter and create a mood of relaxed openness.
Clean all marks from the walls, dust and clean the doors window frames and skirting boards, If necessary, apply a coat of paint, particularly if the existing colour is creating a dark or gloomy mood.
Remove any furniture that looks shabby or is cluttering the room and think about adding features like paintings, pot plants, rugs and mirrors which can open up rooms and reflect light.
Generally speaking, it's better not to spend huge amounts of money and time on renovations as many buyers are looking to make their own mark on a property.
The key words in property presentation are clean and tidy. Make sure your home looks well-maintained by tending to any repairs and cleaning your windows so they sparkle.
A grubby kitchen and bathroom are big buyer turnoffs, so make sure both rooms look hygienically clean and absolutely spotless. Wash all surfaces until they shine including the fridge and stove while in the bathroom, give the toilet, bath and basin a really good scrub down. Make sure the tiles are gleaming and are free of mildew and consider replacing the shower curtain, toilet seat and towels. White towels help brighten a dark bathroom while rich coloured towels give a white bathroom a sharp vibrant contrasting look. Plants and flowers will also add colour.
A few extra touches on open for inspection days are a good idea to create a welcoming feel and make your home stand out from the crowd. Add vases of flowers, mood music and even tantalising cooking smells or, if you prefer, burn some essential oils.
Leave lights and lamps on and open the curtains. Have air conditioning (if you have it) or heating working before the open house to create a comfortable temperature.
Many properties also look better at certain times of the day and ideally, that's when inspections should occur.
If you live in an apartment block, ensure the common areas and gardens are looking their best. Hopefully the block is well maintained with an active body corporate, but if not, spend a few minutes yourself tidying up before open for inspections as first impressions are vital.
Our agents have a host of good ideas on how to make your property look its best without burning a hole in your pocket — just ask.